ABOUT TIME PIECES
Timepieces was founded in 1995. It is a family business with a vision for the future that enables the company to develop keeping in mind the next generation. Timepieces endeavors are all aimed at striving to perfect the highest quality levels and to guarantee impeccable service over time. Placed in an ideal geographic location, the company has the space and know-how to follow all steps from the initial order of watch components to the final shipment.
Every watch that is assembled by Timepieces is subject to a stringent and methodical quality control check before it reaches the warehouse. The Quality Control department is equipped with all necessary tools and technology to guarantee the highest quality and reliability of each and every single timepiece that will leave our warehouse. Water resistance levels are tested by making every watch go through a real water test in which the timepiece is submerged and brought to pressure. Condensation will than indicate if the watch passed the test or not. Straps and Bracelets go through endurance tests to verify if components will guarantee quality over time.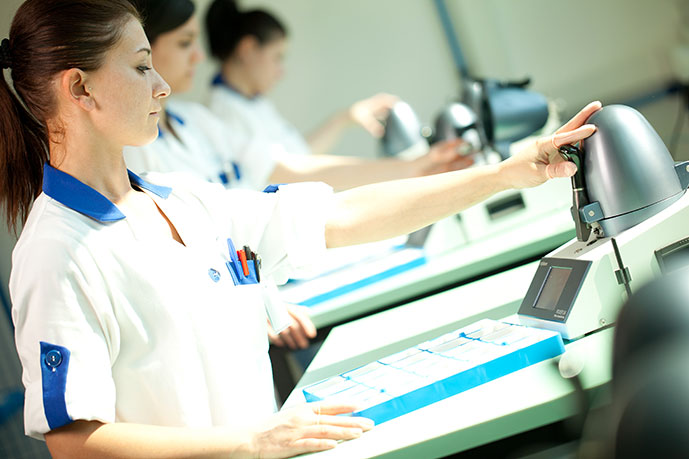 Visual inspection of the watch also enables the company to supply watches that fulfill not only the highest technical but also aesthetic requirements. To guarantee that a watch has been produced by Timepieces and is an original, the inside of the case back of every produced watch is engraved by a laser with our production code. For our Customers this is a guarantee of greater traceability and a strong tool against possible counterfeit products.